4" Intake Setup for K47 Airbox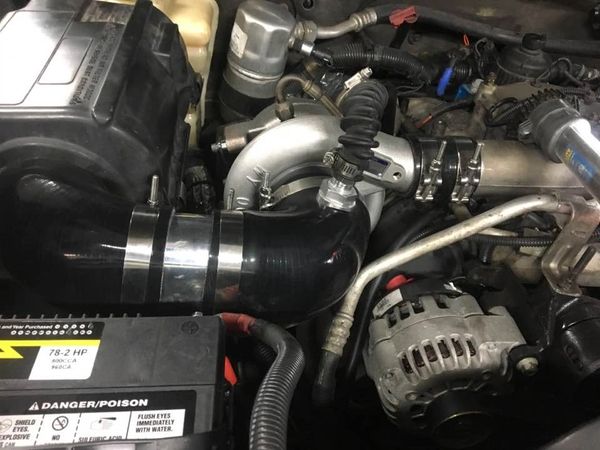 4" Intake Setup for K47 Airbox
This intake tube is intended to be a drop-in replacement for the factory intake tube on all K47 airboxes.  The K47 airbox was used on 1997 and newer trucks and has the round, canister, style air filter. 
When upgrading to our Super 54 or HX40II, this retains your factory air filter, CDR tube, and clean factory look.  Our turbochargers, and some other swaps, require an upgrade to 4" plumbing.
K47 airbox not included. You will need to re-use yours or acquire the upper and lower plastic clamshells and A1300C air filter.